Image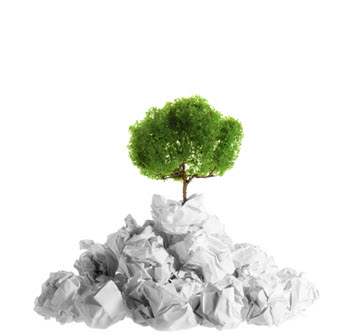 FileHold practices what it advocates and lives the "Paperless Office". Printed materials are kept to an absolute minimum. Paper is saved, energy is conserved, and we always know where our information is. We encourage our partners, prospects and customers to do the same.
The following materials are available to customers and partners.
FileHold and Section 508 Compliance
With reference to the Federal Government's "Electronic and Information Technology Accessibility Standards" (36 CFR 1194, also see www.Section508.gov), FileHold believes the document management software it has developed complies with the specific provisions listed at Sec. 1194.21 "Software Applications and Operating Systems" (see language provided below.)
SEC. 1194.21 "SOFTWARE APPLICATIONS AND OPERATING SYSTEMS" (As of July 1, 2001)
Sec. 1194.21 Software applications and operating systems
(a) When software is designed to run on a system that has a keyboard, product functions shall be executable from a keyboard where the function itself or the result of performing a function can be discerned textually.
(b) Applications shall not disrupt or disable activated features of other products that are identified as accessibility features, where those features are developed and documented according to industry standards. Applications also shall not disrupt or disable activated features of any operating system that are identified as accessibility features where the application programming interface for those accessibility features has been documented by the manufacturer of the operating system and is available to the product developer.
(c) A well-defined on-screen indication of the current focus shall be provided that moves among interactive interface elements as the input focus changes. The focus shall be programmatically exposed so that assistive technology can track focus and focus changes.
(d) Sufficient information about a user interface element including the identity, operation and state of the element shall be available to assistive technology. When an image represents a program element, the information conveyed by the image must also be available in text.
(e) When bitmap images are used to identify controls, status indicators, or other programmatic elements, the meaning assigned to those images shall be consistent throughout an application's performance.
(f) Textual information shall be provided through operating system functions for displaying text. The minimum information that shall be made available is text content, text input caret location, and text attributes.
(g) Applications shall not override user selected contrast and color selections and other individual display attributes.
(h) When animation is displayed, the information shall be displayable in at least one non-animated presentation mode at the option of the user.
(i) Color coding shall not be used as the only means of conveying information, indicating an action, prompting a response, or distinguishing a visual element.
(j) When a product permits a user to adjust color and contrast settings, a variety of color selections capable of producing a range of contrast levels shall be provided.
(k) Software shall not use flashing or blinking text, objects, or other elements having a flash or blink frequency greater than 2 Hz and lower than 55 Hz.
(l) When electronic forms are used, the form shall allow people using assistive technology to access the information, field elements, and functionality required for completion and submission of the form, including all directions and cues.
FileHold software usage of logos and images
The use of the FileHold logos and other marketing materials by third parties is encouraged with permission. Please review our terms of usage prior to using copyrighted material.
Use of copyrighted content
FileHold products and services, including images, texts, and software are owned by FileHold Systems Inc. or by third parties who have granted FileHold permission to use the content. FileHold cannot grant permission for use of content that is owned by third parties. It is only allowed to copy, modify, distribute, display, license, or sell content if you are granted explicit permission by FileHold.
Requirements for allowed uses of logos and images
The following are the requirements for permission to be granted for use of images and logos :
If use includes references to a FileHold software product, you must use the full name of the product.

You must include the following statement: "Used with permission from FileHold."

Use may not be obscene or pornographic, and you may not be disparaging, defamatory, or libelous to FileHold, any of its products, or any other person or entity.

You may link to FileHold content by using either a hyperlink or the official corporate FileHold logo. No other images may be used as a link to the FileHold site.
If you have any questions concerning the usage or licensing of the copyrighted materials, for example, case studies, reviews, product screens, videos or other document management software materials, please submit your detailed request in writing to [email protected]. Please be sure to include any surrounding copy or text to the FileHold material.
In your advertising, FileHold does not permit you to:
Use FileHold-owned content, including but not limited to icons, product screen shots, product videos, logos, and marketing collateral without explicit permission.

Imply FileHold sponsorship, affiliation, or endorsement.
The following are official FileHold logos and images. Please ask permission prior to using them.
Image

Image

Image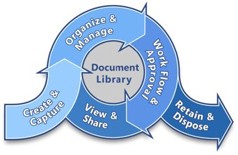 Image
Image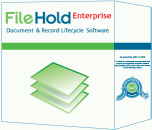 Image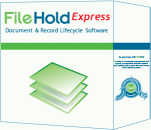 Image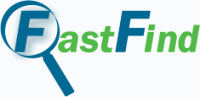 Image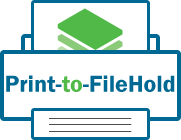 Librarian benefits and ROI calculator
According to Aberdeen Group, the average cost of processing a document is $8.35, while laggards may spend upwards of $20 per document. The same Aberdeen Group study puts the processing costs of "best-practice" organizations (those using document management software) at a mere $2.14 per document.
Benefits For document librarians
FileHold software benefits Library Managers and document administrators responsible for maintaining the integrity and control of documents within the organization. Document management software reduces the amount of paper librarians have to manage and gives them the power to manage and organize vast volumes of electronic information.
Storage Hierarchy Control - Allows library administrators to manage the highest levels of the document folder hierarchy (ensuring documents are filed appropriately) while still allowing the end users to be self-sufficient adding content and lower-level folders and categories.
Controlled Vocabulary Management - Centrally managed document profiles ensure that documents are indexed according to company standards. Forcing each user to meta tag each document before adding it to the system ensures that a minimum of information is captured on each file.
Document Lifecycle Control and Audit Trails - FileHold provides a structured way to track documents as they move through the document lifecycle. Version control and audit trails provide control and accountability as to when and how documents where modified. This is essential for governmental regulatory compliance.
Secure Documents Across the Enterprise - Allows for the secure control and authorization of internal (company) and external (partners, suppliers, customers etc) users as they access documents. Built in security allows for the tight control of who can access what information and the degree of access they can have (read, add, edit, delete or Admin).
Connecting Islands of Data - FileHold Software allows business manager to consolidate and connect islands of documents and data that may be littered across their internal (LAN or WAN) networks. Bringing these islands of information into one place results in a more productive workforce as users need only look to one source to find the information they need.
FileHold ROI calculator
Discover how much money your organization could save by implementing FileHold software. Download the document management software ROI calculator (in Microsoft Excel format) to determine the ROI (Return on Investment) for a software system implementation. Enter the costs and time spent by employees working with documents into the spreadsheet to instantly calculate the estimated ROI.
To start saving money and improve your ROI, contact the sales team today!