To make the document and records management software complete FileHold partners with technology companies that provide components that enhance the core capabilities of the software.
Technology Partners
Image

FileHold is a Gold level partner, the highest level of partnership Microsoft provides.
The FileHold software Product Road Map is fully aligned with that of Microsoft. FileHold is 100% based on Microsoft platform and is developed using Visual Studio and .NET technologies. The company is committed to releasing products that harmonize and compliment the Microsoft product plans including the Microsoft Mobile, SharePoint, Office and Azure platforms.
Throughout the development of FileHold Microsoft has provided technology advice through participation in the Microsoft "Touchdown" and "Ascend" programs designed to help Independent Software Vendors (ISVs) take full advantage of Microsoft resources in developing and bringing new products to market.
Image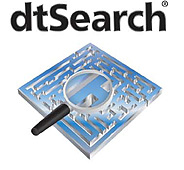 dtSearch® is a leading supplier of text retrieval software and has been embedded in the FileHold document management software. dtSearch products have been the Smart Choice for Text Retrieval® since 1991. The product line is known for its "industrial-strength" (PC Magazine) ability to instantly search terabytes of text.
dtSearch is the heart of the FileHold software search capability. dtSearch products have received multiple awards and hundreds of excellent press reviews. Fortune 500 companies and others with some of the most demanding document search needs in the world rely on dtSearch. 4 out of 5 of Fortune Magazine's most profitable companies purchased dtSearch developer or multi-user licenses in the past two years.
dtSearch has a strong international presence, including sales to over 70 countries. (The product line supports hundreds of international languages, through its Unicode support.) dtSearch has distributors worldwide, including coverage on six continents.
The company started research and development in text retrieval in 1988. Incorporated in Virginia in 1991, dtSearch Corp. began marketing the first dtSearch product in the first quarter of that year.
Image

SmartSoft Optical Character Recognition Solutions
Every order of FileHold software ships with a copy of SmartSoft Capture to allow customers a way to scan documents and go paperless. SmartSoft provides innovative software to let companies and individuals streamline the way they work with documents. Effective solutions for data capture, process automation, image recognition, document classification, conversion and management.
Image

DocuVieware has been tightly integrated into the FileHold software to provide customers with web and desktop document viewing, mark up and annotations, learn more about the capabilities of this integration at FileHold viewer. Additionally DocuVieware provides a mechanism to scan documents from anywhere there is access to the internet, learn more about: Webcap .
Image

Adobe Acrobat Sign has been certified by Adobe to connect to the FileHold workflow module allowing FileHold customer to initiate the signing of legal documents directly from FileHold and storing the returned signed document as a new version in the FileHold repository. Adobe Acrobat Sign meets or exceeds stringent security and legal compliance standards. E-signatures are legally binding in nearly every industrialized nation and many less-developed countries.
Image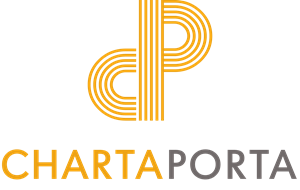 Charta Porta is a company that provides fully automated classification, extraction, and redaction services against any unstructured content and returns the required structured data to FileHold, dramatically accelerating business processes. Charta Porta deploy Aluma, a world leader in advanced intelligent document processing technology with no complex configuration or deployment.