Customer service. Is FileHold a throwback to when it really meant something?
One of my favorite things about FileHold is the number of unsolicited positive comments we regularly get from our customers. It made me start thinking and wondering if REAL customer service is now a thing of the past. I know that in my daily life I don't experience much of it anymore, especially in technology, where I am forced to use massive unfriendly portals to ask questions or wait days after my request and then, in most cases, offer little or no real assistance. With more and more technology companies using offshore or automated support resources to reduce costs, the level of customer service staffed with real personnel have declined.
What differentiates FileHold from our competitors is our goal to create positive customer experiences. FileHold continues to hire REAL and knowledgeable support staff who are customer-centric. If the level of support needed surpasses the skill level of the support team, they work closely with our development team to chase any customer concern to the root cause.
Many of our customers have commented upon how FileHold surpasses their expectations in their customer support experiences. I received particularly nice email from a customer shown below (specific references and employee names have been removed):
"Good morning! I wanted to take a few moments and express my admiration and gratitude for your employees.
Your sales person is my financial wizard and has been amazing in his assistance in obtaining your software and getting everything moving on this project. He has pulled MANY rabbits out of his hat, never misses a beat and is unfailing supportive. Not only does he handle all of the front end questions about your software, he has even prompted a third party software representative several times to respond to our requests when I could not make any headway. He's ALWAYS helpful and willing to go the extra mile. In my position, that's something incredibly valuable. When he's done working his magic, he passes us over to your support team.
FileHold support makes it all look so easy! You know someone is outstanding when they make it look effortless when it's actually very complicated. Having setup many software products on servers I know what a challenge it can be. Your support team setup 2 of our servers and when the second one didn't quite go as planned, they worked several days getting things running. They have been fun to work with and always pleasant. I enjoy the conversations as we work along and I always learn a few new tricks along the way. Geeky people who work well with others are really hard to find.
You are very lucky to have these people working for your company. I cannot adequately express my admiration for both of them, but I am personally richer for having worked with and my agency is also going to benefit immensely from your software. I've already had opportunity to praise your software and your staff to other vendors and to other agencies. Great software will only go so far on its own.
I look forward to a very long relationship with your wonderful staff and your product. Kudos to FileHold for both!!"
FileHold is a throwback to the time when customers were truly valued. We work hard to provide responsive and personalized support to our customers. FileHold believes that a great customer experience goes a long way toward building customer relationships that last! I know I would be very happy to get the level of support from other organizations that we give our customers at FileHold.
Image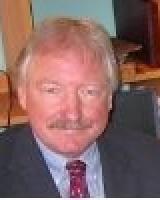 Larry Oliver is the founder and President of FileHold software. He can be contacted at [email protected].