Image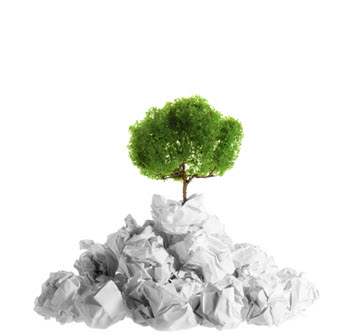 This section of the web site provides a collection of document management system white papers on topics to help readers learn more about the "paperless office".
FileHold document and records management white papers
Fifteen Reasons to Own FileHold Software
There are many good reasons to acquire FileHold software. The software improves productivity, reduces paper waste and protects intellectual property. Here are a few of the things that are done to make the FileHold software affordable and make the purchase secure:
1. The Total Cost of Software Ownership Paradigm
Historically the licensing fee for content management and workflow solution software is eclipsed by the professional service fees required to finish implementation. Proven, remote, web based tools to dramatically reduce the time and cost of implementation and configuration of the software.
FileHold manufactures it own document management software, goes to market via the web and sells directly to its customers and through local software resellers. This approach keeps our cost low while keeping our quality high and gives unparalleled value to customers.
2. Flexible and Practical Licensing model
FileHold pricing is simple. There is a one time fee and a charge for the number of "concurrent users" that access the system at the same time (concurrently). The cost per seat reduces as users are added to the system. Software seats are added simply by paying the difference in price between licensing levels. There is no price penalty for starting small and growing as needed.
3. Easy Software to Learn and Adopt
FileHold mimics the cabinet / drawer/ folder / file system everyone is familiar with. Extensive use is made of the vocabulary of the internet and of the Microsoft desktop (i.e. Drag and drop, right click, on-line help, favorite folders, and search buttons are all familiar and intuitive to software clients).
FileHold resembles the software and business processes people work with every day. This friendly interface together with on- video training, on-line documentation, web based train the IT administrator / librarian seminars eliminate the need for expensive on site user training.
4. Robust, Scalable and Reliable Software
The development team rigorously uses Microsoft's Visual Team Studio software Development environment which ensures rigorous quality control compliance and best practices in software development. Visual Studio enables the company "to drive predictability, visibility, and control into software development" from design through to deployment.
5. Software Designed from Real World Customer Experiences
The software is designed to meet a high percentage of the operating requirements of customers "out of the box". The document workflow processes follow many industries best practices. This keeps everyone on a standard code base thus customer software support incidents are kept very low.
6. Standard / Easy to Support Microsoft based Software Technology
The software is 100% Microsoft based so where there are Microsoft consultants there are support resources for our essential Microsoft components. The Service Oriented Architecture (SOA) allows the document library to scale to support thousands of seats and millions of files. The use of Microsoft technology, including SharePoint, allows customers to fully leverage existing software technology investments.
7. Rights Management and Audit Trails Drives Compliance
To be compliant with Sarbanes Oxley, and other regulatory requirements, document and record management software must have granular rights and the ability to create audit trails of all document touch points. When configured and backed up appropriately all document activities within the document management software have a non reversible and permanent audit trail.
8. Uses Existing Public Domain Software
Microsoft is the dominant global supplier of software and has created many administrative tools and FileHold has chosen to use them. Our Microsoft based customers get the advantage of using industry standard components they are familiar with such as Active Directory Integration. Full use is made of ADAM / AzMan technologies for the synchronization of the document management software with domain and groups that reside in Active Directory.
9. Software Users can Access Documents in Several Different Ways
FileHold software web services foundation allows users to connect from anywhere in the world including their LAN, WAN, Intranet or Internet. Documents can be checked in and out using a standard web browser or via the desktop Smart Client. Documents can be stored and retrieved directly through Microsoft Office Software Applications such a Word, Excel, Visio, Outlook, OneNote, and Power Point.
10. Integration with other Software Applications
Many companies want document and record management to be a component of a larger integrated knowledge management system. The document management software is based on the Service Oriented Architecture (SOA) model which exposes, in a secure way, web services to the outside world and other applications. There is a fully documented, easy to program, web service API which accommodates every possible integration scenario.
11. Easy to Tag and Add Documents to FileHold
A common point of failure in implementing a document management system is the bottleneck that results from the task of correctly classifying, indexing, capturing metadata and adding documents to the system. The document management software overcomes this difficulty by harnessing the power of Microsoft "Smart Client". It is possible drag and drop files to and from their desktop to the Software library using the desktop application. The smart client provides a quick and easy way to add files en masse to the system. The desktop client can "watch folders" and queue documents for upload to the library.
12. Integrated Best of Breed Third Party Software Features
FileHold software is totally focused on doing what we do best; providing great experiences and creating customer driven functionality at an affordable price. To enhance our product two outstanding software companies that contribute highly specialized but critical components to the system.
Scanning and Imaging: SmartSoft Capture is shipped with every copy of the document management software. This provides for high-speed scanning, image enhancement, OCR, viewing, annotation, printing, and storing images for both black-and-white and color pages. Capture supports barcode and patchcode recognition for automatic document separation as well as advanced scanner features..
Full Text and Metadata Search: dtSearch has been embedded in the document management software and powers the search for metadata associated with the document as well as the actual content of the document. Fuzzy, Synonym, Phonic, Boolean, Wild Card and advanced search features is supported.
13. New Ideas about Storing / Finding / Working with Documents
The internet has changed the way people store and find information. We find things by searching (Google) and the results are weighted to our preferences. Customers store music and pictures with innovative and easy to use software; (iTunes, Flickr). FileHold software has borrowed heavily from these new ideas and has reflected them in the software. Documents can be stored by any classification our customers choose. The software search techniques take these classifications into consideration to provide meaningful results. A personalized dashboard with bookmarked lists of documents frequently used is provided. Folders for favorite documents with document-to document linking or document to folder shortcuts that allow customers to bundle files into logical groups. The document tray utility makes link management for files across the library a snap. Virtual folders allow the aggregation of files throughout the library into their own personal "views" or custom folders.
14. Guaranteed Metadata (Tags) Capture in the software
FileHold software imposes document schemas that provide central control over how each type of documents is classified (metatags) when being added to the library. Metadata is the "gold" of the content search and retrieval world. What good is searching by customer name when you want a contract and get a bunch of invoices? Metadata fields can be populated with text entry, checkboxes, or drop down menus when a document is added or updated.
15. Evolve as your IT Systems Change
FileHold is purchased with an ongoing FileCare support program that provides unlimited technical assistance and product upgrades. The technology world will change as operating systems are upgraded and security patches are installed. The document management software will evolve with you and your system.