Image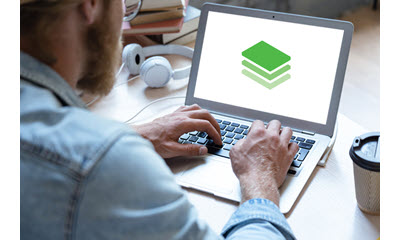 FileHold is the fast track to the "paperless office". Learn how to make your documents organized, secure, version controlled and searchable. Learn how to automate electronic document review, approval and e-signature with the integrated document workflow solution.
These educational videos have been produced to help prospects and customers quickly understand the benefits FileHold document management software delivers.
The Friendly Software Interface (12:51)
An overview of the FileHold Desktop Application and the intuitive library structure that makes it easy for any users to navigate.
Filing Documents in FileHold (13:30)
Learn the several methods of how files are easily moved into FileHold.
My FileHold (8:39)
Learn about an area of the system called "My FileHold" where you manage your documents. My FileHold is limited to your own personal view of your favorites, the documents you have checked out, alerts, reminders, and recently accessed and added.
Search (12:35)
Searching for documents in the system is very simple and intuitive. Never lose track of a document again with an always available "Google" like search toolbar or advanced searches for power users which doubles as a reporting tool.
Virtual Folders (2:06)
Learn how Virtual folders are created to organize documents from various places in FileHold into one area for viewing and access. A virtual folder does not contain the actual document but holds a pointer back to the document.
FileHold Integration with MS Teams (Demo)
See a first glimpse of the new integration between FileHold and Microsoft Teams.
What is a DMS? (26:55)
Have you heard about document management software but don't know where to start? FileHold talks about some of the basics to help you learn what a DMS is, and how it can help your organization. This short video will discuss some of the things that make document management software such a powerful tool to replace paper and digital record keeping.
FileHold Public Webinar (58:03)
This video is a replay of one of the live public webinars FileHold presents. The purpose of this video is to give a very brief overview of the commonly used features and functions of the software. This video forms a great starting point to learn more about a document filing system. Any questions about the specific features of the FileHold software are welcome at [email protected].
FileHold Marketing Video (2:11)
This video talks about the problems many companies have - getting rid of paper! Learn how you can go paperless with FileHold software.
Eight Ways to go Paperless and Improve Audit Compliance (38:57)
The automation of paper work in your office can save your business both time and money. The following public webinar video shows you Eight ways to go paperless and improve audit compliance.
FileHold FastFind and Print-to-FileHold Integration (1:28)
FastFind is a feature that uses keyboard shortcuts that perform searches from other applications into FileHold to find related documents instantly. The Print-to-FileHold (PTF) virtual printer driver that can add documents from third party applications directly into the FileHold repository.
FileHold Customer Forms Portal Webinar (22:05)
Our latest product offering, the Customer Forms Portal (CFP), allows users to add, download and upload forms into the FileHold repository. The CFP extends functions like metadata extraction and workflows to keep information organized, accessible, and under control.
Document Management Systems for Human Resource departments (40:24)
See how FileHold can be utilized in Human Resource departments.
Microsoft Office Integration (8:23)
This video focuses on how users can interact with the software library from within their favorite Microsoft Office applications. This video assumes familiarity with the basic features of the software covered in the document management essentials video. Topics include browsing for, searching for, reviewing and approving documents stored in the file system from within Office applications.
Document Linking (1:59)
Learn how documents can be easily linked together from different locations in the library allowing users to quickly see a listing of all documents linked to the master file with minimal clicks.
Document Workflow and Approval (18:47)
This video provides covers the document review and approval workflow features in FileHold. The presentation covers a general overview of workflows, review and approval activities, and workflow templates.
Retention Policies and Events (15:29)
Learn why retention policies are important in an organization, how to set this up in the document management system, and how to view them in the calendar.
Print-to-FileHold (7:52)
Print to FileHold is an automated way to get documents into the FileHold library from any third party application that supports the ability to print a document. Print to FileHold is a virtual printer that converts the document to a PDF and then allows you set the destination folder, document type, and metadata through a FileHold Office Client (FOC) window. It works in conjunction with the FileHold Desktop Application.
FastFind (5:46)
FastFind allows you to search the FileHold repository using four different types of shortcut keys to execute a search from a third party application.
Courier - A Secure "Proof of Delivery" System (7:29)
Unlike email, Courier is a secure method of sending documents. Courier allows you to transmit documents for viewing or approving to people inside or outside the FileHold system. With email, there is no way to know if the documents ever arrived, if the attachment could be opened by the recipient, etc. Courier notifies recipients by email of a transmission and the transaction is fully tracked.
Adobe Acrobat Sign Integration with FileHold Document Management Software (3:04)
With the FileHold and Adobe Acrobat Sign integration, you can send documents to be e-signed in a few quick clicks! Adobe Acrobat Sign provides a secure and legally accepted method for signing electronic documents with a digital signature for a wide number of countries.
DocuSign Integration with FileHold Document Management Software (3:34)
With the FileHold 17 and DocuSign integration, you can send documents to be electronically signed in a few quick clicks! DocuSign provides a secure and legally accepted method for signing electronic documents with a digital signature from any device.
Music: https://www.bensound.com
FileHold Courier - Secure Document Email Service (32:00)
Why send a non-secure email that you can't trace or control when you can send a Courier transmission? Sent right from the FileHold repository to any email address, Courier lets you send any document, of any size, to anyone! Maintain control by sending a link to the document that can be viewed or downloaded from the recipient's web browser, and maintain an audit log of access. Keep control with Courier!
File Properties Extraction (5:32)
The file properties of a file can be automatically extracted into metadata fields for a defined schema when an extraction rule for that file type is configured. Since all file types have file properties, you can extract metadata from any type of file.
Email Extraction Rule (5:31)
Automating the capture of email metadata allows users to easily store, search, and archive important emails. The system can automatically capture metadata from emails that are added to FileHold from Microsoft Outlook.
Document Library Administration (18.58)
This video provides covers the essential software features for managing corporate document libraries. Topics covered include managing the library filing environment, setting metadata classification standard for documents, setting document naming standards, and document usage logging.
PDF Form Extraction Rules (4:58)
PDF forms contain fillable fields which users can fill out using the free Adobe Acrobat Reader software. The values entered into the fields can be automatically extracted into the metadata fields of a schema thereby reducing the amount of time it takes to index or "tag" a document.
Microsoft Word E-form Extraction Rules (17:49)
You can create a "XML Node Extraction Rules" for a Microsoft Word document (e-Form) that uses content controls. After the document has been properly configured, the values in the content controls can be extracted into the metadata fields when the e-Form is added to FileHold.
Microsoft Outlook Watched Folder Configuration (6:55)
The Microsoft Outlook Watched Folder allows you to add any emails into the "watched folder" in Outlook so that the emails are brought into a folder on the local computer or network location. Then having a watched folder or managed import set up in the FileHold Desktop Application (FDA), the emails automatically get brought into system for processing.
FileHold Workflow 1- An Introduction (Webinar Wednesday) (39:47)
Document review and approval processes are available for your organization with FileHold's Workflow module. Auditable processes, digital signatures, routed approvals, agile processes - all of these are available with Workflow. Learn the basics of configuring basic workflow templates and applying them to documents, then running and tracking a workflow in this live demonstration of Workflow in FileHold 16.3.
FileHold Workflow 2: Advanced Options (Webinar Wednesday) (38:05)
Following our Workflow Basics, here are some advanced workflow options to add flexibility and value to your FileHold Workflow module.
FileHold Workflow 3: Legal Holds & Supporting Documents (Webinar Wednesday) (24:12)
Adding documents to a workflow is a simple process with huge benefits, such as when you need to protect documents as part of a legal hold or litigation hold. In this Webinar Wednesday session, we will learn how to create an offline document, associate it with a specialized workflow template, and add supporting documents to ensure they are not modified or deleted.
FileHold Workflow 4: Sign Off Sheets (Webinar Wednesday) (27:56)
Automatically tag important information and approval notes to your document using sign-off sheets, available for use with FileHold's workflow module. We recommend viewing Workflow 1 & 2 to see the mechanics of workflow before watching this video.
FileHold Search P1 - Simple & Advanced (Webinar Wednesday) (41:43)
FileHold can you find any document from its contents, from metadata tags, or from the version properties. Learn how FileHold searches for documents, and how to do simple and advanced searches in this introductory video.
FileHold Search P2 - Saved, Quick, and FastFind searching (Webinar Wednesday) (22:20)
Save clicks! Learn how you can find your document efficiently and easily using FileHold's saved searches, quick searches, and the optional FastFind search to find documents in other programs: search for anything in your FileHold library!
FileHold Document Retention - Delete Events (Webinar Wednesday) (22:47)
If you don't need to store data, you shouldn't. Learn how FileHold's retention schedules and other events can help you to automatically clean and organize your repository based on dates belong to the document properties or custom metadata fields.
FileHold Auto-filing Templates 1 - The Basics (Webinar Wednesday) (28:54)
Documents going to the wrong place? FileHold's auto-filing uses your document's use type and information to determine where it will live in your library. We will learn the essentials of creating these templates and applying them to the document schemas or to managed imports to make filing a snap.
FileHold Auto-filing Templates - Merge Tags & Regular Expressions (Webinar Wednesday) (23:17)
Take your document auto-filing rules to a new level using merge tags and regular expressions to create the structure you need in the Library to put the right document in the right folder. FileHold lets you automate your processes to match your organization's needs and eliminate manual error with a simple-to-use template-based rule.
Custom Library Views (Webinar Wednesday) (24:32)
Every FileHold user has unique needs – the information they want to see, sort, and export are all at their fingertips with Custom views. Learn how to configure information in your own Library, or for your team – and how they can modify those views to work perfectly for them.
Document Assembly (Webinar Wednesday)(18:44)
The FileHold Viewer can do more than just preview image files – it can also convert one or several documents to PDF, allow users to make comments, and add annotations and mark-up. Here, we will look at some of the basics of Document Assembly to see what might be possible for your users.
Webinar Wednesday - Restricting Document Access (Webinar Wednesday) (22:50)
FileHold offers different ways to control access to documents with the library structure or document types. However, FileHold also offers fine-tuned control by restricting permission to access functions in other groups. Learn how these can work to exactly match your organization's document access needs.
Auto-tagging (Webinar Wednesday) (15:20)
Imagine adding a document to your library and having it automatically index common information as soon you decide where it's going to live. Learn how auto-tagging can ensure proper document control and retention policies are enforced without second-guessing.
FileHold Version Control & History (Webinar Wednesday) (29:32)
It's one of the most essential elements of a DMS – letting users update documents and retain the original, and see the history of prior versions and modifications created during the editing process. Learn the essentials for document check-in/check-out and how FileHold ensures version control for all files.
Using Search for Reports (Webinar Wednesday) (21:38)
You can use FileHold for more than just locating a document, you can use search to show multiple documents with specific requirements, and then capture those results in custom view for easy export. Learn how easy it is to make reports a part of your FileHold experience.
Metadata Tips & Tricks (Webinar Wednesday) (38:55)
Metadata helps you organize, locate, and group your documents and records in FileHold. How much metadata do you need? What can it be used for? Can it do more than just show document information? This webinar will be all about metadata and how it can help your team with controlled vocabulary, formatting, and lookups to increase organizational knowledge about document content.
FileHold Contract Management Features (Webinar Wednesday) (30:04)
Let's take a deep dive into one type of document - contracts - and see how FileHold can act as your contract document management software. By using features like search, events, metadata tagging, and workflow, FileHold can perform the functions you need to handle your contract processes.
Watched Folders (Webinar Wednesday) (19:08)
The FileHold Desktop Application makes document import a snap with Watched Folders. Turn static Windows folders into dynamic tools to attach essential information on your documents, file them properly, and clean up when done. See how simple it is for any user to create their own watched folders and save time and effort when filing.
Document & Version Control Numbers (Webinar Wednesday) (19:23)
Control fields are a specialized tool necessary in some industries for additional information. Document control numbers assign a unique value to documents or records to ensure only that document can have the value. Version Control Numbers allow for release numbering for documents. Learn how this tool can help ensure compliance and control over your FileHold library contents.
The Library Archive (Webinar Wednesday) (20:18)
Long-term information retention is essential for critical documents and records, and the FileHold Archive can store these to make sure they are not cluttering up your workspace while keeping them preserved. Learn different ways to use the Library Archive to manually or automatically protect your assets.
Offline Documents (Webinar Wednesday) (25:52)
What are offline documents, and how can you use them? Join us to learn some different ways offline documents can hold information, guide processes, or preserve audit history with minimal space, and get this feature working for your organization!
The User Interface (Webinar Wednesday) (34:50)
Take a tour of the FileHold Desktop Application (FDA), the web client, and the mobile client. Ever wonder what those buttons do? What is My FileHold? How does the Archive work? Learn all about how FileHold keeps details easy to understand and at your fingertips.
FileHold & Form Scanning - Part 1: SmartSoft Capture (Webinar Wednesday) (38:47)
Process scanned forms quickly and accurately with FileHold's partner software, SmartSoft Capture. This first of two sessions will review the basic configuration and use of Capture to prepare for the export of information into FileHold.
FileHold & Form Scanning - Part 2: Manage Imports & Automation (Webinar Wednesday) (25:43)
Now that we have a scanned and validated document with a structured XML, we are ready to add this to FileHold. Learn how to build and test a manage import, and then add automation to ensure the document is properly filed and ready for further activity.
SmartSoft Capture (8:32)
SmartSoft Capture is a data capture software that automates the process of capturing form type information from documents such as invoices, purchase orders, cheque requests, payslips, and so on. It automates the recognition of scanned or existing image documents and validates the captured information.
Manage Imports Tool (8:48)
The Manage Import Tool is provided as an interface between scanning software and FileHold. In addition, it can be used to import documents from Outlook watched folders, exported from FileHold, import documents from legacy document management systems, or just about any source that can describe what to import as XML.In this video, you will learn how to build an Import from SmartSoft Capture and transform a paper invoice into an organized, indexed, and controlled electronic document.
What is the difference between electronic documents and records? (3:32)
A common need in information management is ensuring that electronic documents cannot be altered. Document management software provides a simple solution for this: instead of changing the file type, have the DMS do the protecting for you.
Quick Tips for Archiving Documents in FileHold (2:37)
When a document is no longer needed day-to-day, it becomes clutter if you have to see it. FileHold offers a total solution: the Library Archive. This standard feature is a secondary section of your FileHold Library where you can send documents that you need or should keep, but remove them from your day-to-day views.
Document Control Numbers (3:27)
Some customers (especially engineering companies) work with large and complex documents that are tightly controlled. These customers like to assign a specific number to a document and use it throughout its lifecycle, this is what FileHold calls a document control number.
Quick Tips - Restricting User Access (7:07)
FileHold not only control who can access documents, but also what level of access they have, and then put further restrictions on their permissions to download, email, or print documents. Learn how to quickly set up FileHold groups with restrictions to control user access.