Get a free demo of FileHold!
Go Paperless!
Welcome to FileHold, the world's most affordable, feature rich and easy to use document management software. FileHold gives you the ability to create an organized, structured, secure library where you can always find the information that your are searching for. Never lose or misplace a document again.
Document Workflow and Approval
Automate your document processes to increase productivity and decrease costs.
Desktop or Mobile Device Support
Access documents from your desktop application, a web browser, or a mobile device.
Document Version Control
Ensure the current version is always visible and retain prior content automatically.
Document Scanning Software
Turn cabinets of paper into a secure, version controlled, OCR searchable library.
Our Products
Image
FileHold Perpetual License is the fast track to the "paperless office". Starting with 5 users and scaling to thousands of users and millions of documents. Can be installed on your own server or a private cloud location of your choice.
Image

FileHold Cloud Subscription is fully installed and supported by FileHold in the Microsoft® Azure cloud. Installed in your country of choice and paid for by a monthly subscription that covers licensing, hosting services, and needed IT support.
Image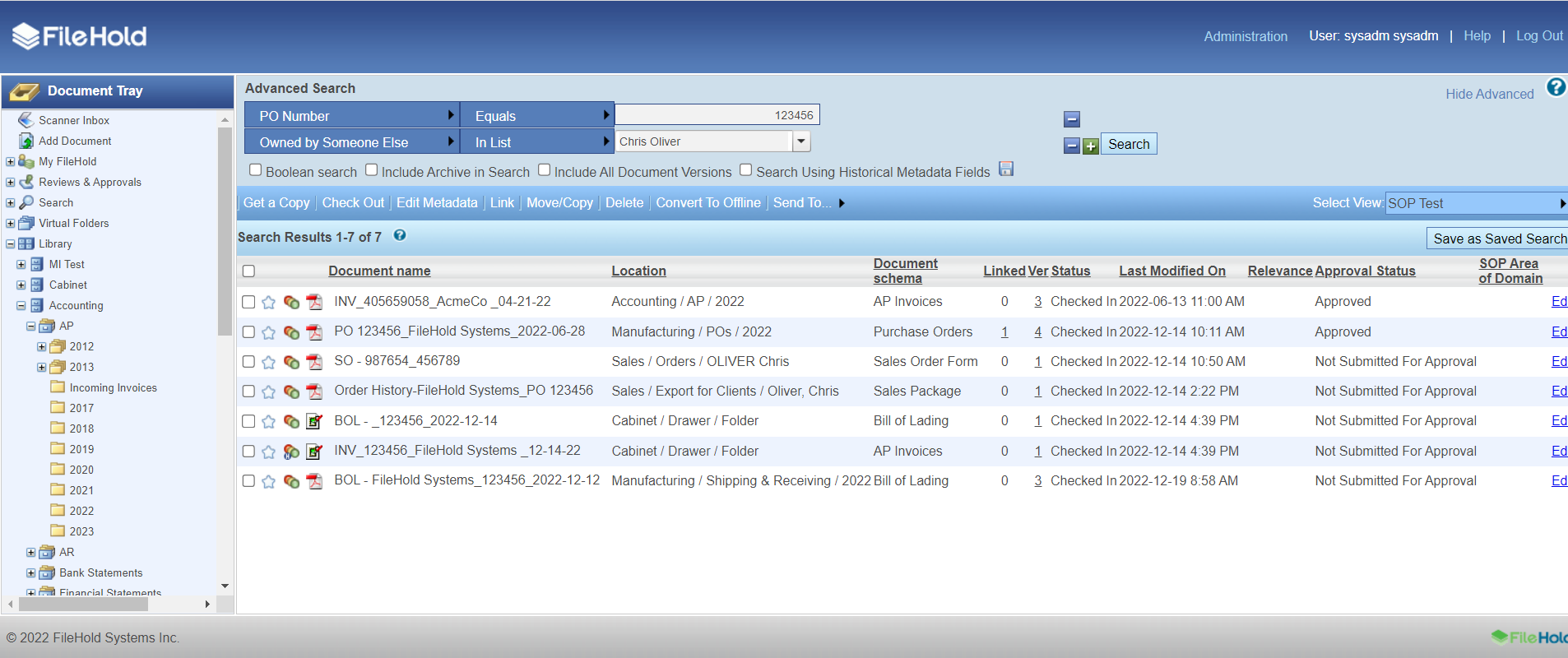 Save time and money with fast document searching
Always find the information you are searching for. Never lose or misplace a document again.
Out-of-the-Box Features
Document version control
Prevent documents from being overwritten or deleted with check-in and check out ability.
Document workflows
Eliminate your paper processes with a document workflow and approval system.
Electronic forms
Extract metadata from e-forms created using standard tools.
Search tools
Search documents like a search engine, or do advanced searches using metadata.
Permissions and security
Allow users to see only those documents that administrators want them to see.
OCR and indexing
Convert the text on typed paper documents into editable and searchable information.
Image

Guarantee compliance
Image

Integrate with ease
Image

Work from anywhere