Image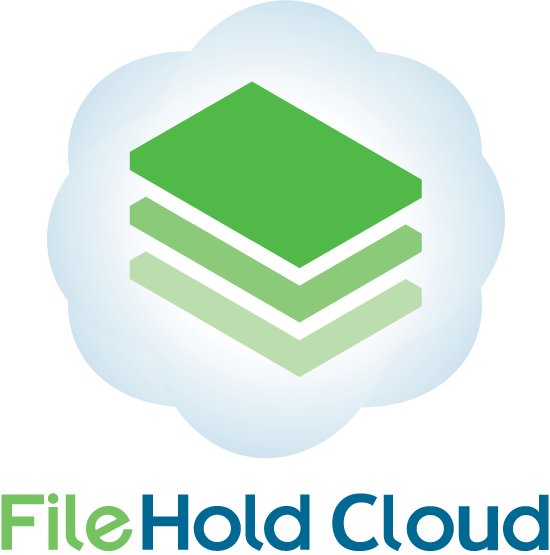 FileHold Cloud is the solution for organizations that lack internal IT resources and want FileHold to implement, manage, backup, upgrade and support all of the document management functions.
FileHold is enterprise-grade software installed on the Microsoft Azure cloud environment which offers a 99% or greater availability. Customers get a highly secure desktop, web, or mobile application without investing in the infrastructure.
FileHold Cloud is enterprise-grade software with a minimum deployment of 5 users. FileHold can scale to thousands of users and store millions of documents. The cost of the FileHold software varies depending on the number of users and optional features purchased.  The FileHold Cloud program includes hosting, backup, upgrades, document scanning, workflow set-up, library design, and consulting.
To get a detailed quote on FileHold Azure Cloud subscription contact [email protected].
Microsoft Azure hosting - Always up, always on
The Azure hosting environment consist of an infrastructure of hardware, software, network, and storage resources. These environments handle resource management and automatically manage the lifecycle of a hosted service based on defined requirements. The Azure hosting environments offer a 99% or greater monthly availability which will ensure that a customer gets a highly available application without focusing on the infrastructure. Azure provides automatic OS and service patching, resiliency to hardware failure. Azure and FileHold support a deployment model that enables upgrades to your application with minimal downtime. To learn more about the Azure hosting environment go to https://azure.microsoft.com/en-us/overview.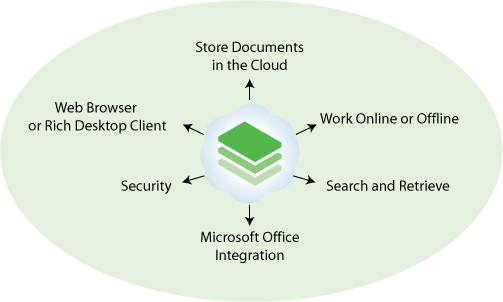 About Azure security
With industry-leading compliance and privacy certifications to built-in security controls and unique threat intelligence, Azure has everything you need to identify and protect against rapidly evolving threats.
Start with a secure foundation. Reduce costs and complexities with a highly-secure cloud foundation that takes advantage of multi-layered security provided by Microsoft.

Streamline your compliance and enable business transformation. Use built-in controls, configuration management tools, implementation and guidance resources, and third-party audit reports to simplify your compliance needs.

Detect threats early. Identify new threats and respond quickly with unique services informed by real-time global cyber-security intelligence delivered at cloud scale.
Security and compliance
GDPR Compliance. FileHold, through Microsoft, is GDPR-ready. FileHold shares the Microsoft policy on compliance. Azure employs a shared-responsibility model between the customer and Microsoft. Microsoft is responsible for the platform including services offered, and seeks to provide a cloud service that can meet security, privacy, and compliance needs. Customers are responsible for their environment once the service has been provisioned, including their applications, data content, virtual machines, access credentials, and compliance with regulatory requirements applicable to their particular industry and locale. Azure incorporates all the necessary safeguards to ensure GDPR requirements can be satisfied.
Data at rest is automatically encrypted server-side. All Managed Disks/Snapshots/Images and new data written to existing Managed Disks are automatically encrypted-at-rest with keys managed by Microsoft. Data in Azure Storage is encrypted and decrypted transparently using 256-bit AES encryption, one of the strongest block ciphers available, and is FIPS 140-2 compliant. Azure Storage encryption is similar to BitLocker encryption on Windows. Encryption doesn't affect performance and it doesn't have any extra cost. Azure Disk Encryption is used to encrypt Windows VM disks. Disk Encryption combines the industry-standard Windows BitLocker feature to provide volume encryption for the OS and the data disks.
Security. Microsoft provides a secure VPN to connect to Azure, so any data uploaded to, or downloaded from, Azure is encrypted and all data stored in its cloud instances are encrypted. Microsoft Azure also provides continuous monitoring and threat and incident management.
Access Control. GDPR requires access controls to be implemented to limit who can access to personal information. Azure offers these controls and uses Active Directory to allow permissions to be set. Multi-factor authentication can also be added.
Audit. Audit controls are also necessary for GDPR compliance. Azure includes detailed logging, so administrators can see who accessed or attempted to access protected health information.
Privacy. Policy driven common controls, certification on ISO 27018. There is a dashboard to track how well company is adhering to ISO 2700 and GDPR controls.
Breach and Notification Rules. Upon becoming aware of a Security Incident involving PI, Microsoft will report the Security Incident to the emergency contact or administrator(s) of the affected Azure subscriptions. Microsoft will report any information it has developed on PI involved in a security breach within 30 days after discovery of the breach.
Antivirus Scanning. Azure offers free real-time protection via anti-malware. It's built the same as Microsoft Security Essentials with Windows Defender. It runs in the background without human intervention. Alerts are given when known malicious or unwanted software tries to install itself or run on our Azure systems. However, FileHold has no control of what gets uploaded by the customer and no way of knowing if the AV is in place will catch problems.
Additional resources
GDPR Whitepaper: https://gallery.technet.microsoft.com/How-Azure-Can-Help-788a4979
GDPR compliance best practices: https://www.microsoft.com/en-us/trust-centre/privacy/gdpr-overview