FileHold Software Partners Program
Image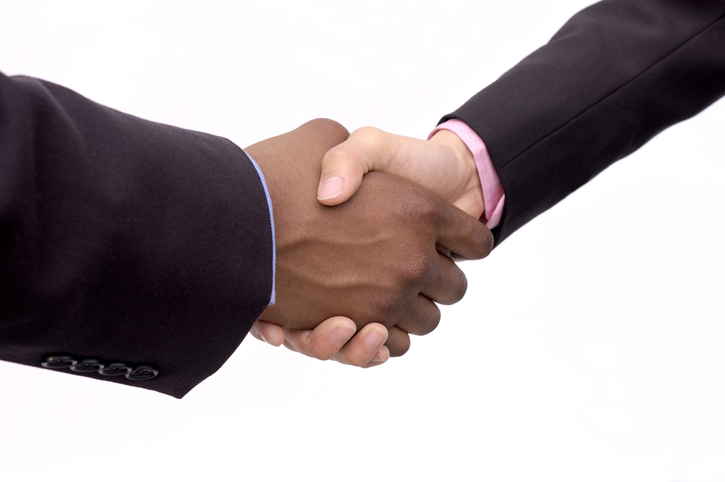 Expand your business and grow your profits by moving customers to the "paperless office", document workflow, secure email messaging, and e-forms. If your business is document scanning and imaging, records management consulting, or an IT company that is looking to expand, you can do so with FileHold document management software. Adding software sales, consulting, and implementation services to your already successful business will not only increase revenues but also increase profit margins.
Leads and opportunities that fit your partner skills set and are geographically appropriate are provided. To ask questions, obtain reseller pricing and commission information, or to learn more about our Partner program contact [email protected].
"Last night I upgraded a customer to the most current FileHold version. They have over a million documents and 3 applications that are integrated using the API. The upgrade took 2 hours and it was absolutely seamless. Your product continues to provide outstanding functionality and stability. Just a note as upgrades usually do not happen this way." - FileHold partner
Meet the FileHold program partners
FileHold is sold through a successful partner program that is divided into two categories:
Premier document management integrator / Partner reseller
Premier Resellers have been certified by FileHold and can demonstrate and install the software and receive substantial re-seller discounts. Premier partners have made an investment in learning and supporting FileHold. Premier Partners have typically developed a web site that highlights document management solutions and have learned all that is required to complete the sales process from suspect identification, demonstrations, complete installation and ongoing support. For a very small annual fee, Resellers receive a Not For Re-sale (NFR) copy of the FileHold system for their internal document control and for demonstrating to prospective customers. Premier partners provide first level support of the software to their customers and receive discounts on annual support renewals.
To receive a description of the discount structure available to Premier Resellers contact [email protected]. Please provide a brief description of your commitment to marketing, selling and supporting the FileHold product.
Complimentary solutions provider
This complimentary partner program is perfect for companies that want to generate revenue from the sale of a document management system but do not want to make a large investment in marketing, IT infrastructure, training or post implementation support. The program delivers generous commissions and is flexible to meet the needs of large or small companies involved in selling technology solutions. Some of our current partners include:
Document and record management consultants: who advise their clients on best practices in document, and record management as well as other business processes.
Document scanning hardware vendors: who sell document scan and management software or imaging technologies and who have clients that want document management.
Document record storage companies: who specialize in the storage and tracking of physical records and have clients who may want to add electronic document management software to their services.
Consultants: who sell IT infrastructure (servers and storage) and have clients who want to automate document storage or have more specific needs such as contract management.
For Certified Complimentary Solution Providers the sales process is supported by providing a rich array of web based product information, live web demonstrations and "best practice" consulting to qualified prospects. The installation is made easy through our remote install, configuration and support services.
To receive a description of the commission structure available to partners contact [email protected] with an initial description of the opportunity you are pursuing.
Benefits of the FileHold partner program
Lead management: The leads you generate and the leads we assign to you are your leads. We use a sophisticated lead management system that ensures if you identify an opportunity it will remain as your opportunity.
Affordable software: FileHold software is priced for medium sized business and departments of large companies. Our licensing model supports all required features such as check in, check out, version control, scanning input, workflow and even viewers.
Flexible and practical software licensing model: Pricing is based on the number of concurrent users and registered users of customers only pay for what they use. The cost, on a per user basis, is reduced as more users are added to the system. There is no penalty for adding users at any time and it just takes an e-mail exchange to do so.
Third-party integration solutions: FileHold offers "out of the box" 3rd party integration applications: workflow, "Fast Find" and "Print to FileHold" for you to sell. The software is built on the Microsoft .NET framework Service Oriented Architecture (SOA) model using C# and web services it provides an ideal technology platform to implement web services and to deliver modern Service Oriented Architecture. This architecture provides tremendous benefits to customers, partners and product developers in terms of product scalability, flexibility and performance. To learn more about Service Oriented Architecture.
100% Microsoft-based solution: FileHold software leverages the power of Microsoft both on the desktop and on the server. With our browser support non Windows users can access FileHold Software. For more information see our page on Windows Server and end user system requirements.
Sales and marketing tools: This web site contains all the information that would ever be required to sell paperless office software. See the RFP checklist. Co-op marketing funding is available based on your sales success, to learn more contact

[email protected]

. A marketing brochure is available in which you can add your company name and logo to as our representative reseller.
Training and a getting started plan: A dedicated Sales Resource will be assigned to your company with responsibility to build sales strategies and support you as you grow your business. Typically a first sale is made within a month of working together and provides the platform from which a successful business relationship evolves.
FileCare technical support: Our partners and their prospects have full access to our online Support Community Portal and Knowledge Base. Support for your customer installations will come directly from our extremely experienced, helpful and friendly support and implementation team.
Regular partner updates: FileHold Partners receive regular communication and E-Bulletins on the latest news like sales victories, software updates and new releases are always available immediately.
Public demonstrations and webinars: We will support you and your customers with regular free webinars covering all aspects of Document Management, Paperless Office, Workflow Approval, Document Scanning, Electronic Filing and Document Scanning.
Past partner webinars
Download the recordings from our past partner webinars.
Welcome from the President
It is easy to do business with FileHold. Our software is easy to install, easy to use, and is affordable. Our Partner programs reflects these same principles. The program is straight forward and clear, the partner agreement is just a few pages long and does not require a lawyer to understand it! We don't put you through hoops to qualify - we simply want to help you to succeed. Our pricing is straight forward and flexible and we can work with you wherever in the world you are located. Our sales consultants who manage our programs have significant domain expertise and can lead you through the most challenging of your customers business problems.
We provide a generous trade in on competitive document management software replacements. If you currently sell a solution that is not profitable for you we will make it financially easy to switch to FileHold.
Our Microsoft based technology offers limitless opportunities to Partners who want to make use of our web services API, our XML document importer, "FastFind", "Print to FileHold" or the "FileScan Bridge" that connects FileHold software to virtually any document scanner made.
We listen! If you have an idea that can make our software better just let us know. We are very open minded to new ideas and welcome them. If you are tired of being ignored or paying exorbitant partner fees contact [email protected] to learn about a refreshing new approach. To see for yourself how powerful our software is, attend one of our no obligation public demonstrations or partners webinar.
If you would like to contact me personally to help you get started I would be pleased to hear from you.
Larry Oliver
President