Merge tags can be used in various areas of FileHold to insert information into documents, configuration, library objects, etc. System information, such as workflow and document information, metadata field values, or entire documents can be linked, embedded, or expanded into source documents.
For example,
The document control number for a document can be expanded with [[sys|document-control-number]].
Engineering documents are stored with a pp Project no metadata field which should be included in documents.
Image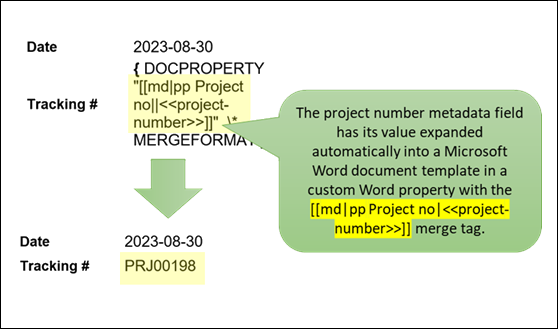 An employee name metadata field should be used to auto-file employee documents to the correct folder.
Image

A watermark applied to a work instruction documents including special control information to support an ISO 9001 process.
Image

Merge tags can be used with:
More information