Document Scanning and Data Capture Software
Image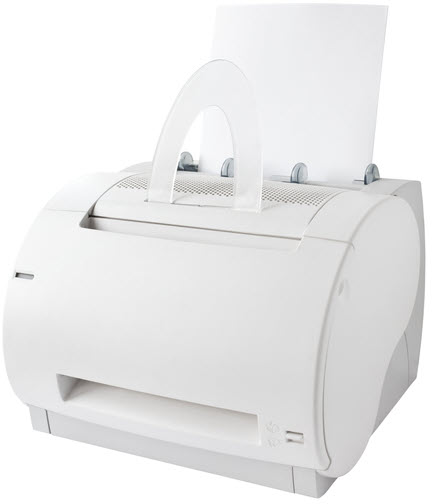 Document scanning and OCR text capture software from FileHold empowers organizations to make the paperless office a reality. SmartSoft Capture is a "smart" scanning software using intelligent technology that can convert paper into a searchable electronic archive accessible from anywhere in the world, including mobile devices.
"Studies find that 35-50% of company information is not centrally indexed or searchable. Other surveys put this figure at as high as 80%". - IDC White Paper.
SmartSoft Capture and Capture Plus
SmartSoft Capture is an "out of the box" intelligent data capture scanning solution.
Every purchase of FileHold software ships with a single license for SmartSoft Capture document scanning software. This scanning software is ideal for moderate volumes of scanning (around 100 scans per day). This scanning software is configured to work only and directly with FileHold. SmartSoft automates text capture and data extraction and moves captured text from documents and forms directly into FileHold metadata and associates that metadata directly with the document being scanned. For a summary of how to install and use SmartSoft go to the Capture Quickstart Guide. For an introduction and short video tour of SmartSoft go to Capture video tour.
For those customers who find that the text capture and extraction is not accurate enough, possibly due to the quality of their documents, you can upgrade to SmartSoft Capture Plus which uses a primary enhanced OCR engine (Nuance) and a secondary OCR engine (Tesseract) for maximum recognition quality. If you wish to upgrade your current version of SmartSoft to Plus, contact [email protected].
SmartSoft data extraction software is easy to configure, use and maintain. A user can "point-and-click" on key data fields in a document or form for extraction and in many cases SmartSoft  will learn to do it automatically enhancing production level document processing. Capture is an intelligent document scanning solution to capture text fields and is especially useful in capturing variable data on repetitive forms such as invoices or surveys. SmartSoft software will work with nearly all document scanners that have a TWAIN interface.
FileHold software and SmartSoft have been extensively tested and certified for use with inexpensive but powerful scanners such as the Fujitsu fi Series scanner.
"Our scan staff and LOVE SmartSoft.  They had no idea how freeing getting rid of the prior systems interface would be. SmartSoft is doing everything it promises and more."  - Hospital Administrator.
Upgrade to SmartSoft Pro for forms processing
SmartSoft Pro is an optional scanning solution that can be purchased from FileHold. Pro is for companies who processes large volumes of paper based forms, such as invoices and are looking for a way to automate the capture of text on that form including detail such as line items. There are multiple mechanisms for exporting the captured data to FileHold, to other database programs and even directly to accounting systems. The Pro version forms processing is affordable, reliable and easy to operate. SmartSoft Form Recognition technology uses the SmartOCR recognition engine combined with the flexibility of SmartTemplates dynamic templates technology to extract data fields from scanned and PDF forms. SmartSoft's advanced text recognition technology automates forms data capture reducing the costs and time needed to transform machine readable text into manageable data.
Additional features of SmartSoft Pro include:
Dynamic form recognition technology: The software is able to recognize the correct layout of a scanned form. If the document is rotated, offset or zoomed when a sheet of paper is scanned, the software is still able to recognize the right template.
Data Validation: SmartTemplates recognizes field data types such as date, currency etc. so that validation rules can be set up to increase accuracy. There is a custom dictionary feature where users can add specific terms and names which increases the processing reliability.
Intelligent accuracy: For each extracted character the software calculates a confidence level to automatically assess accuracy. For documents that have poor quality such as a character that is damaged or blurred an operator intervention is automatically requested. Manual verification of data capture can be set up through convenient user interface, to further reduce the error rate.
Input: Both SmartSoft Capture and Pro support direct scanner connection through any scanner, both TWAIN or WIA. The documents can also be processed when already in electronic form such as PDF or image format.
Output: The extracted data can be saved in a variety of output formats like XML or stored in a database. With additional Professional Service fees from SmartSoft or FileHold the output can be sent to popular accounting and ERP software packages such as QuickBooks (the software must be installed on a computer that has QB on it), SAP, MS Dynamics and SQL.
WebKap has been brought to end of life by FileHold, this content is here in the event this feature might be needed by a prospective customer.  If this is the case contact [email protected]   
WebCap: Web-based scanning - Remote users can scan documents via a web browser
| | |
| --- | --- |
| Image |   |
This feature appeals to organizations that have many remote offices or many mobile workers who need to scan documents such as contracts, bill of sales, expenses, or work estimates into a document management system. It is especially powerful for companies who want these documents to go into a document workflow to automate review and approval processes. Remote workers can scan and store documents into the FileHold repository from anywhere they have access to the internet.
This is an optional feature that is great value when compared to the cost of providing desktop scanners to many locations not to mention there is no cost to support a local PC footprint. All users have the same software regardless of what TWAIN compatible scanner they have and the scanning function is seamlessly integrated with the rest of the FileHold user interface. Documents can be stored in FileHold in TIFF or PDF format. Internet Explorer, Firefox, and Chrome browsers are all supported.
For more information on WebCap go to:  https://www.filehold.com/features/webcap
Third-party document scanning software support
FileHold Software supports any TWAIN document scanner "out of the box" from the industry leading vendors. Other third party document scanning products are supported (but not certified) by a connector called the FileScan Bridge. In all cases some additional consulting services from FileHold may be required. Some sample scanning solution that have been implemented to work with FileHold include KODAK Capture Pro, Kofax Capture, and ABBYY FlexiCapture.  All that is required is for the scanning software supplier to provide an XML format that is specified by FileHold. For more information see: Scanning Hardware Resources