FileHold Software Optional Features
Image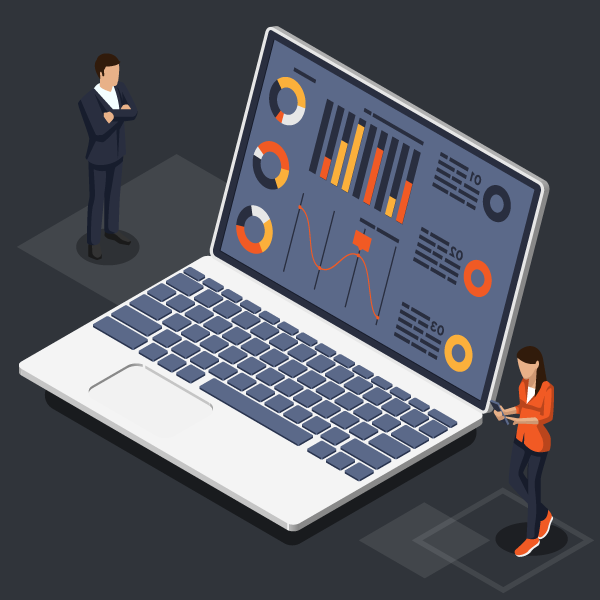 Optional software modules make the journey to the paperless office even easier! FileHold software is feature rich "out of the box" but there are optional modules for customers who want to extend the capabilities of the paperless office beyond the basics.
External Identity Provider integration (Single Sign On - SSO)
Authenticate with your Azure Active Directory tenant for all clients including desktop, web and mobile using OAuth/OIDC protocols. Share your authentication with Microsoft 365 and other applications using SSO for all clients. External Identity Provider integration has a fixed fee and includes professional services support.
Active Directory integration (Single Sign On - SSO)
Authenticate against your domain user with your login id and password or leverage your workstation authentication with Integrated Windows Authentation (IWA) for a single sign on experience. User permissions and roles can easily and frequently be synchronized with Microsoft Active Directory users and worker groups. New users can even be provisioned automatically. Active Directory Synchronization has a fixed fee and includes professional services support.
Document workflow
Workflow for document reviews and approvals (electronic signatures). This is by far FileHolds most popular module and offers some great document utility. Workflow can start automatically when the document is added to the system, or manually as needed. Approvals can require the user to enter their password as a digital signature in the system. Workflow processes can be locked down or modified as needed, and have up to 20 tasks of activity. A task is a review or approval step and can be sent to one, multiple, or one of many users. Workflow will send automatic reminders before and after tasks are overdue, and can produce the approved document in a locked-down PDF to ensure the final approved version stays on record.
Fully automated document review and approval workflow for documents needing to be routed through several authors, reviewers and approvers before being ready for general distribution. Workflow description and the workflow video tour.
External signature providers
Adobe Acrobat Sign and DocuSign are a part of the FileHold workflow and approval process with documents stored in the library. When a document, such as a contract requires a signature they can be transmitted to Adobe Acrobat Sign or DocuSign directly from the FileHold workflow task. Once the agreement is signed at the external signature provider, Adobe or DocuSign send the signed documents, including their publicly verifiable digital signature, back to the FileHold server. The signed documents are checked into FileHold as new versions of the originals and the workflow task is completed.
FastFind search function
FastFind allows users to establish "hot key" links from third party applications to the document repository. This "hot key" allows users to find any document stored within the document library with a single key stroke.
Print-to-FileHold integration tool
Print to FileHold allows users to convert documents to a PDF and send your files to the document library using the a virtual printer functionality. This allows users to store documents directly into the document library from any application that supports the print function.
Server-side OCR
The FileHold server side OCR feature can provide OCR (optical character recognition) for PDF and TIFF documents so that they can be indexed and searched without the need of using scanning software to process the documents. Artificial intelligence (AI) is used to create the most accurate possible flow of text from the original scanned image.
Document compression
Works independently or in conjunction with server-side OCR to reduce the size of TIFF or PDF files by up to 90%. Various techniques are used to compress the files depending on their contents.
Level 2 and 3 document viewers
For customers who already have level 1 viewers and want more advance functionality the Level 2 and 3 viewers are offered. Level 2 viewers provide annotations, watermarks, document assembly, comments, and markup features as well as high fidelity rendering for DOCX and similar files. The level 3 viewer adds redaction to conceal sensitive information.
PDF and TIFF compression
PDF and TIFF files can be compressed to reduce the file size. The server-side OCR module can be purchased separately.
Microsoft SharePoint
Use FileHold as a web part of Sharepoint. The software offers integration for SharePoint to users who want to implement the Paperless Office but need tools that are not inherent in SharePoint. Features such as: document scanning and imaging with OCR supporting all scanner types, viewers, document approval, document numbering, version control and 3rd party integration tools such as FastFind all in a single package. To see an independent consultant's review of FileHold software and SharePoint integration read the Microsoft SharePoint and Integration with Content Management Platforms Whitepaper. FileHold can also be an excellent replacement for SharePoint for those who want a more focused DMS.  Read an interview with the FileHold CTO about how FileHold compares to SharePoint.
Limited registered or portal alias account users
For customers who may want a large number of users to look at documents on a "read-only" basis the software offers a Limited user account feature. In limited accounts users can share a common user ID and have access to common documents.
Anonymous portal
Create a customized portal for external and internal access to the document repository without the need to login or have a full registered license. Workers can view documents in "read-only" mode and only see those documents to which they have permission. The Anonymous Portal is used in conjunction with limited register and portal alias user accounts.
Enhanced repository
Increase document storage capacity by adding multiple repositories (hard drive space) to improve the scalability of the document management software to accommodate even greater number of documents being stored. A preferred location can be defined for documents that fit a particular criteria. For example, a cabinet, such as Human Resources, can have its own repository locations. The library archive can also have separate repository locations defined. This makes it possible to store the archive documents according to IT policies and technologies that allow for less expensive storage and backup.
Automatic Document Importation
Allows importing a large number of documents into the document management system with minimal user intervention. It runs on the FileHold server to facilitate the mass migration of documents. ADI is similar to the Watched Folders functionality but can also be integrated with various custom migration tools using an API.
WebCap
Remote users can scan and store documents into the document management repository from anywhere they have access to the internet. This feature appeals to organizations that have many remote offices or many mobile workers who need to scan documents such as contracts, bill of sales, expenses, or work estimates into FileHold.
Optional plug-ins
Custom Document Naming and Number Sequencing – The ability to name documents in custom ways and add auto sequencing numbers for version control and easy document identification.
Quick offline document creation for "notes" – Quickly create an offline document for "notes" while copying the selected documents' metadata.
Extract metadata from filename – A configuration file on the server can apply a regular expression to the filename and copy the contents to various metadata fields. This is useful when users are adding files ad hoc to the system.
Custom workflow routing – Provides options for automating the routing of a workflow based on the results of an SQL script. The option plug-in is available for systems starting with version 16.2.
Meta information processing - Provides options for processing the meta information associated with a document to prevent a document from being added or updated or changing the meta information when a document is added or updated.
Disconnected external data synchronization for FileHold Cloud
FileHold has a number of options to integrate data from external sources. For customers with using FileHold cloud there may be challenges to create network connections between your cloud instance and your external data which may be on premise or on another cloud. Disconnected synchronization provides a method where your data can be replicated in your FileHold cloud instance by creating a delimited text file with your data and sending it securely to your cloud instance using methods such as Secure FTP (E or I), SFTP,  AzCopy or Azure File Sync (AFS). 
Non-production licenses
Two types of reduced cost licenses are available for non-production requirements such as supporting multi-tier IT staging environments.
Test License – This option is for organizations that want to experiment with new configurations, work with the FileHold API, test document migration or scanning technologies, etc. The option includes 10 registered users and 5 concurrent sessions and all the same options as on your production server (excluding third party components). It is available for all customers with an existing production license with a FileCare subscription for a small fee.
Backup License – Certain IT functions require a non-production license with an exact match for the users and concurrent sessions of the production license. Third party components are not included, but they can be moved from the production license to the backup license if needed.

Cold Backup Server – FileHold software is highly stable, but the physical and virtual servers that FileHold relies on do fail. A cold backup server replaces the production server at a time of production server failure. An organization can quickly restore their production data on the backup server and return to full operation. FileHold professional services are available to assist in configuring a cold backup solution.
Non-production Application Server – These servers can be used for everything from simple backup and restore testing to user training to formal change control. See our FileHold Server Backup and Recovery Guide for more information about best practices in backing up data.