Introducing Document Management Software "Workshop Wednesday"
FileHold is introducing "Workshop Wednesday" a weekly event to introduce or re-introduce FileHold features to both existing customers and prospective customers.  These 30-to-45-minute training sessions will be conducted by members of the FileHold support team and the sales consultants. All sessions will allow time for Q&A at the end. The schedule of sessions and more information including registration is at webinar registration.
I marvel at the number of features we have built into FileHold's document management software. These features help our customers improve document related productivity and increase security and compliance. Not every customer uses every feature we have but they are there when needed. Most customers only use the tip of our product pyramid.
The illustration below shows the extent of the FileHold product features. We will be introducing every feature in more detail at "Workshop Wednesday". These webinars are offset by our regular product overview webinars and are open to anyone who wants to attend.
Image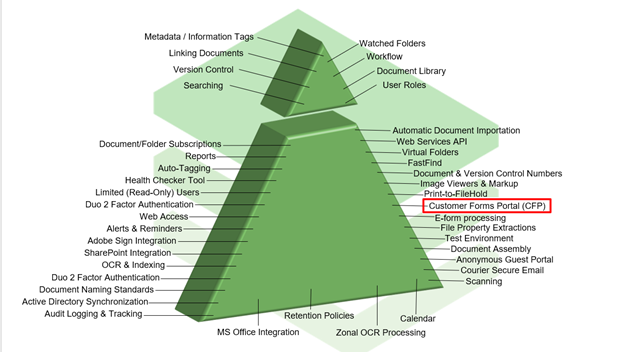 Our first workshops will be introducing the Customer Forms Portal (CFP) a new addition to the FileHold product capabilities. The CFP allows anyone who has access to the internet to check out a form from the portal and after it is completed return it for processing. For more detail about the CFP please refer to our press release at forms portal product offering.  
Image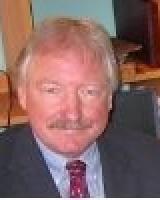 Larry Oliver is the founder and President of FileHold software. He can be contacted at [email protected].