Five Reasons Organizations are Interested in FileHold Software
I often find myself attempting to explain to friends and acquaintances what FileHold software does. At the highest level FileHold helps organizations eliminate paper processes (go paperless) and make their electronic intellectual property secure. I have found this is rarely a specific enough answer that really helps someone understand the capabilities of FileHold.
In the real world organizations rarely approach us articulating such lofty goals and expectations, they are much more practical and have a specific single business issue in mind that they want to fix.
I was a bit curious about these specifics so I went into our lead generation program and looked at the last 5 specific requests that came to us from prospective customers. This is much more practical and understandable explanation of the business problems our prospects have and what they are asking FileHold to do for them. I thought I would share these business needs. Some prospects provided us with a lot of information and some just had a simple sentence that highlighted their problem. Here are the last 5 requests we received for help with a business problem that FileHold can solve:
We have virtually no document management/control. Everybody uses their own file and directory naming conventions within a root multi-drive system where no one has any understanding of what the original rules were. There are no rules for archiving so there is a ton of obsolete files cluttering up the drives that are backed up and retained.

We are a law firm and document security is our primary concern.

I am interested in getting information about how using a scanning system could help us go more green and free up time from all the filing that takes place.

Centralized access and consistent processes for handling and managing content electronically.

Mostly for marketing use; sharing of sales /marketing / corporate promo materials.

Of course FileHold solves all of these problems with our powerful document management software features that include: standard naming conventions to ensure naming consistency, eleven out of the box user roles that protect the security of confidential documents, the ability to import scanned document from any scanning software or directly from network scanners, a central document repository that can be accessed from anywhere users have access to the internet, and an electronic document workflow system that allows contracts and agreements to be put into a review and approval process while in electronic form.
Our prospects always want the solution to be easy to implement, easy to use, fit their technology profile and be affordable. At the first interaction with prospective customers we try and define the business problem in more detail and make sure the rest of the criteria is satisfied.
FileHold is always interested in hearing about the problems our software solves. Please send us any examples of how FileHold has helped you or let us know if you have a document control problem you would like some help with.
To see for yourself how the FileHold software addresses the high level goals of "paperless office" and protection of intellectual property and the day to day single business problems our prospects have, attend a no obligation / no charge webinar. Register for a public webinar or contact a sales associate.
Image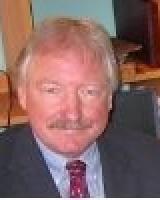 Larry Oliver is the founder and President of FileHold software. He can be contacted at [email protected].