Image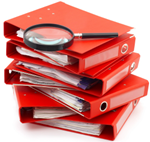 The paperless office is a dream for organizations but often not a reality. Document and records management software and document scanning software can convert file rooms full of paper into organized electronic documents storage.
FileHold software case studies
The following are case studies from real FileHold customers who wanted to reduce dependence on paper documents and protect their intellectual property.