FileHold Consulting Services
Image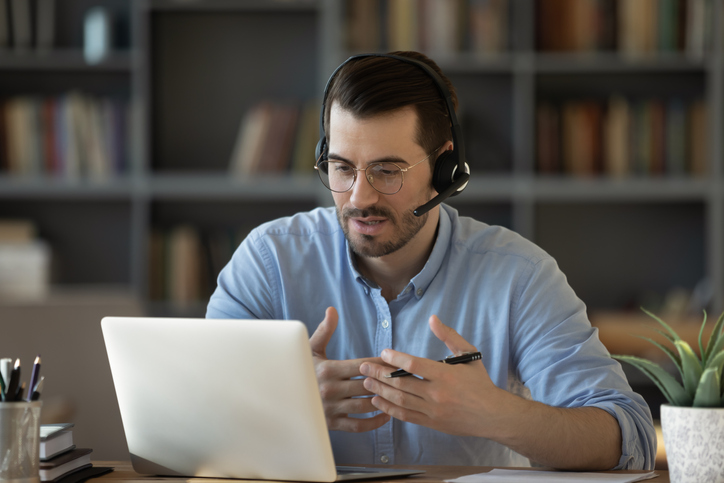 FileHold manufactures, installs and supports our software through proven methodologies. For on premise or private cloud installations FileHold has a 2-hour installation guarantee on a correctly prepared server.
For customers moving from a file share, a legacy system, a SharePoint installation or even competitive products FileHold has processes to migrate documents and metadata into the FileHold organized library.
Sales consultant pre-implementation discovery
During the initial engagement with the FileHold Sales consultants prospects can expect to discuss problems related to their document control or document related processes. The sales team will be able to  articulate and demonstrate a solution and share the business benefits that will accrue from implementing the FileHold document management software. The solution objective is to be  compliant with existing technology, is an appropriate investment and will satisfy current and future needs.
Most organizations already understand how they want to organize their electronic documents (by geography, function, etc.) and the FileHold software is user friendly enough to allow the organization to do so.  This ease of use includes the ability to design and implement both simple and complex workflows without the need for outside consulting.
Document and records management consulting
Beyond the capabilities of the FileHold Sales Consultant a prospect may want to engage a regional Records Management Professional to understand the current paper or electronic document processes and propose a plan for design and deployment. This process may consist of onsite or remote meetings with the business leaders, stakeholders, and end users to understand key document related parameters. These parameters may include; existing life-cycle management of physical and electronic documents, taxonomy for physical and electronic records, records retention schedules, record series identifiers, litigation holds, email management, and document workflow. The Discovery offering will access the organizations willingness or mandate to make business process change(s) that a structured DMS will impose on their work culture.
Here is an example of the services an experienced records management professional may provide.
Activities of a pre-implementation analyses by a RM consultant
Analysis of paper documents and processes: Meeting with staff to analyze existing paper based documents and processes of each department (accounting, HR, etc.). Analysis includes; document type (invoice, correspondence, etc.), volume (how many pages) description of paper (paper size, single/double sided, colour, etc.) description of type (handwritten, typed, laser print, etc.), indexing structure, search criteria (fields, full text, etc.), retention schedules, security requirements.
Analysis of electronic documents: Document type (invoice, correspondence, etc.), volume of documents (how many files), file and program type, indexing structure, search criteria (fields, full text, etc.), file retention schedule, security.
Email management requirements: Analyze existing storage processes and relevant policies about meal retention.
Creation of the file classification system: Create a folder structure inside FileHold that will include: department, document type, document sub-type, Index fields, search parameters, retention, security.
Document migrations: Analyze all locations where electronic documents are currently stored and suggest a work plan and costs associated with migrating them into FileHold. Complete the FileHold migration questionnaire.
Physical document scanning and storage: Review document scanning needs (dedicated or MFC). Determine with management if historical data should be scanned or just scan moving forward. Review document storage processes and the need to manage off line documents in FileHold.
Backup: Arrange for the FileHold technical team to verify the backup system is working.
Training from FileHold: Determine training needs for System admin, Librarians, management, operators, and end users. Determine if direct training or train the trainer is needed. Determine needs for end user documentation of video training.
FileHold document migration and back file services
FileHold has made it easy for prospects to analyze their own document migration needs without the expense of an outside consultant. It is just a matter of a prospect or customer completing a questionnaire the Sales Consultant can provide.  After the questionnaire is completed there will be a no charge Q&A with the FileHold migration team and after that report will be provided with an estimate of the total migration costs along with timetables and suggested division of responsibilities. A typical migration may take 5 to 15 days total. The final cost is based on the number and size of the documents, the number of legacy repositories to be migrated, the complexity of the documents (metadata fields, mark up or comments on them) and the back file strategy chosen. 
Activities to complete the migration can be read on our document migration knowledge base article.
Annual implementation reviews
Every year FileHold reaches out to all customers to do an implementation review. This review may address customers struggling to get complete user acceptance and the business value that comes from a correct deployment of the FileHold document management software.  The review may help customers who are struggling with the concept of controlling documents in a secure structured library or for those that have not been able to design a library hierarchy that is efficient and usable. The review may identify if further training is needed on file structures, document schemas, metadata capture, workflows and user security. The review will introduce any new productivity features that may have not yet been deployed and other configuration capabilities.
The review also has a technical component provided by the FileHold Support team which consists of validating current back up processes, server performance etc.  
Links to extra services offered
The decision to implement a structured document management system is often made because the existing in-house systems of shared network drives, filing cabinets, document tracking spreadsheets, email messages with attachments, or outdated groupware tools are no longer effective and have to be replaced.
Many people spend hours per day looking for information. New hires, when coming to a company, must spend a lot of time learning where everything is stored and how to keep up with the many manual procedures for updating various documents. A focused document management software product like FileHold can eliminate these time wasting activities by simplifying document and record archiving processes.
Once the decision is made to purchase FileHold customers can receive assistance in the conversion of hard copy documents into electronic form and the importation of electronic documents from legacy systems into the electronic document management system. The professional services teams are experts in classifying legacy electronic documents and migrating them into FileHold software en masse. FileHold will ensure this work is done in an organized fashion.
Following is a sample of the types of legacy documents and systems migrated to FileHold on behalf of customers.
Scanning and imaging of hard copy paper files - Our document scanning consultants help companies scan, capture and index thousands of paper records into the document management system using document management and scanning software. Zonal or full OCR, as well as Adobe Acrobat PDF or TIFF versions. Adobe PDF is recommended in most cases. Complete turnkey solutions are provided for scanning to take place at your location as well.
Network file servers - a variety of file servers can be imported from, and custom import scripts are developed so that relationships and metadata from documents can be driven into the profile system within the document management system. These scripts can then be run again, or modified by our customer's IT staff if they wish to import more files in the future.
Obsolete, poorly made, or custom document management software - Over the years we have replaced many different systems. FileHold can end the frustration and make migration simple. Often, our customers had systems that made finding some files almost impossible. Your current document management system may be costing you money if it is slowing down your employees search for important business information.
ERP systems or financial systems - We can integrate your ERP or financial system with the document management software. If your financial system is automatically generating invoices, purchase orders and other important information, we can easily create scheduled tasks that place these documents into document management system, so that they can be shared with authorized users.
To learn more about how to migrate your documents into the document management software contact [email protected].