Enable "Send to FileHold" in Windows Explorer
Sometimes you want a convenient way to add documents to FileHold directly from Windows Explorer. Of course you could drag-and-drop, but that will require some extra effort if the FileHold application is not already visible.
When you right click on a file in Windows Explorer one of the options on the pull down menu is Send to. Some of the typical destinations are the Desktop or your Documents folder, but it is fairly easy to add a FileHold option.
Image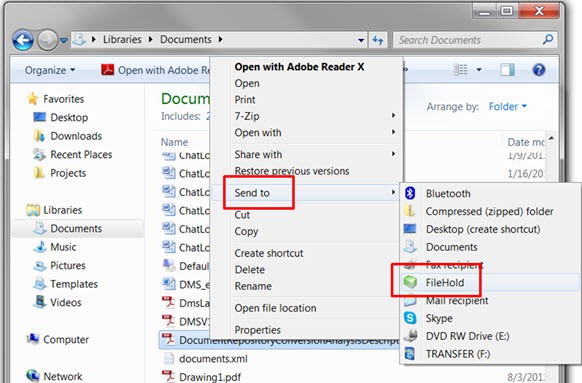 To make this work we will utilize the FileHold Watched Folders feature.
Create a new folder for yourself that will be the temporary holding area for these documents; for instance, SendToFileHold. The actual name and location is not important, but you will need to remember it for later.
Image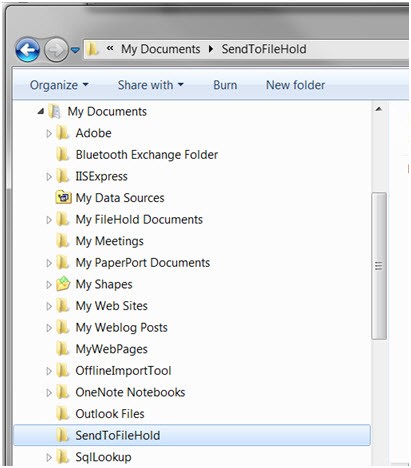 Now you need to add a short cut to this folder to the Send to menu. Press the Windows + R keys to get the Run dialog. Type in shell:sendto. The send to folder will open up. Right click the mouse in a blank spot in the folder and select New>Shortcut. You will be prompted for a folder. Select the folder you created in the previous step.
Image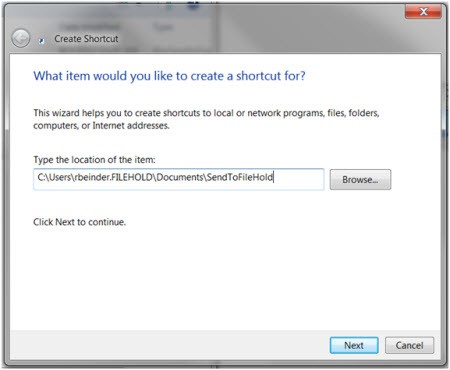 When you click Next you will be prompted to set the name. You may use any name you like, but FileHold probably makes the most sense.
Image
After clicking Finish you can optionally change the icon to the FileHold application icon. Right click on your new FileHold shortcut to bring up the properties dialog.
Image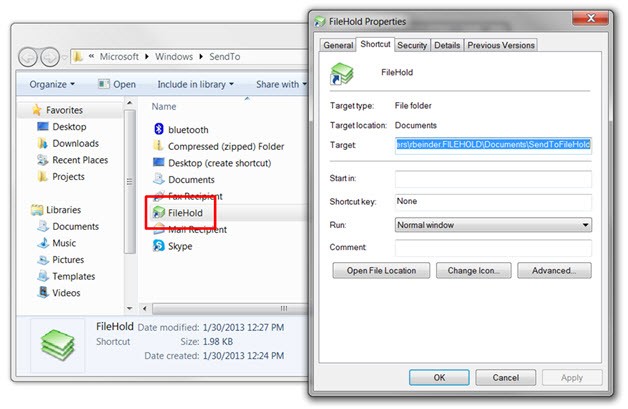 Click on Change Icon… and find the FileHold application file FDA.exe. Once you select it you will see the FileHold icon, which you can select to complete the process. The location of FDA.exe will vary depending on your installation, but you can always find it by right clicking on the FileHold icon on your desktop and looking at the Target field.
Image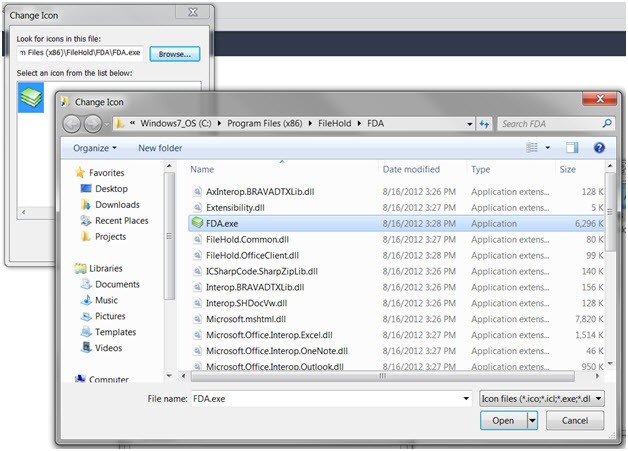 Now when you right click and select Send to you will see FileHold as one of the options. When you select FileHold, your document will go to the folder you created.
To complete the process you will need to create a watched folder in the FDA. Select Tools>Watched Folders… from the menu. When the watched folders dialog appears you can press Add. Enter the location of the folder you created and any other options you desire.
Image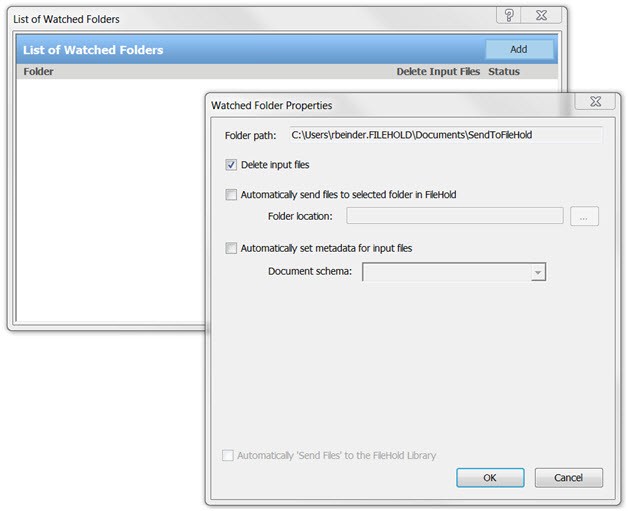 With the FDA running in the background or foreground Watched Folders will grab any document you send and put it in your inbox ready for metadata entry and filing. You can add additional configuration information to preset values need for filing and metadata if you desire. You could even setup many Send to locations and many Watched Folders to handle a wide variety of situations.