FileHold 16.3 upgrade preparation
A major new feature since version 16.2 provides support for multiple time zones and regional date formatting. During the upgrade process, all dates stored in your FileHold databases will be automatically updated to accommodate this change. They will be converted from the local time on your SQL Server to Coordinated Universal Time (UTC). We need to collect some information about your SQL Server configuration in order to plan a successful upgrade.
Important preparation is required before you upgrade to version 16.3 if your current version is 16.1 or lower. In addition to the normal preparation to be able to restore your system in the event of an error, we need details related to your time zone and use of daylight savings time.
Please retrieve the following screenshots, or return to us the exact values highlighted in RED.
1. On SQL Server: Start > Date & Time Settings
Image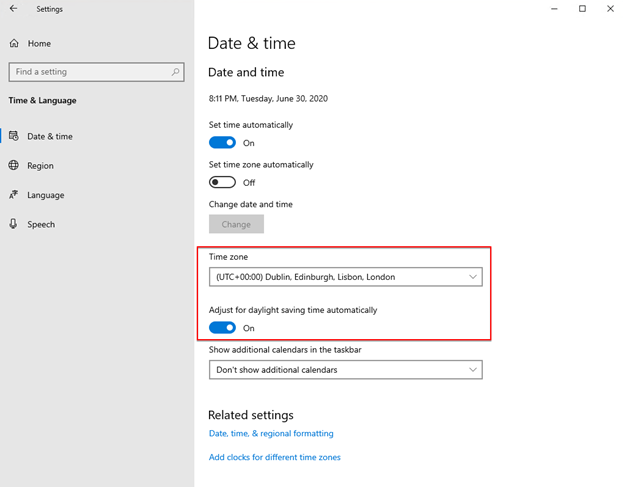 Windows Server 2019
2. On SQL Server: Start > About your PC
Image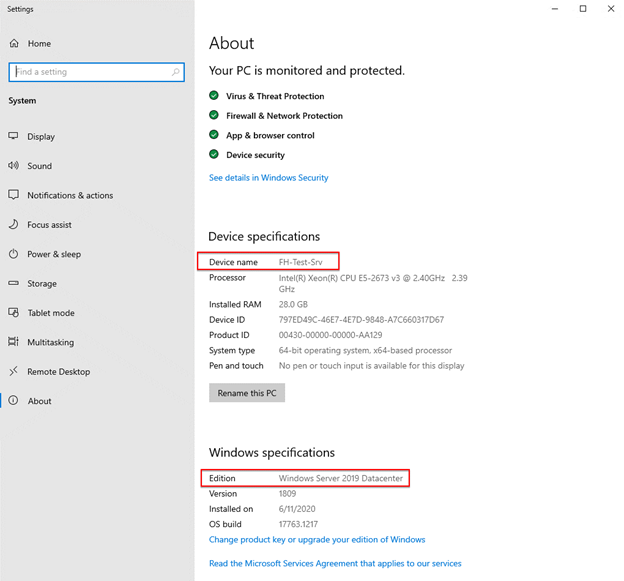 Windows Server 2019
Please email collected information to [email protected].  We will be able to schedule your 16.3 upgrade once the information has been provided.