System configuration: Notifications
The system notification settings allow an administrator to define the information displayed in the footer of the workflow notification emails.
Image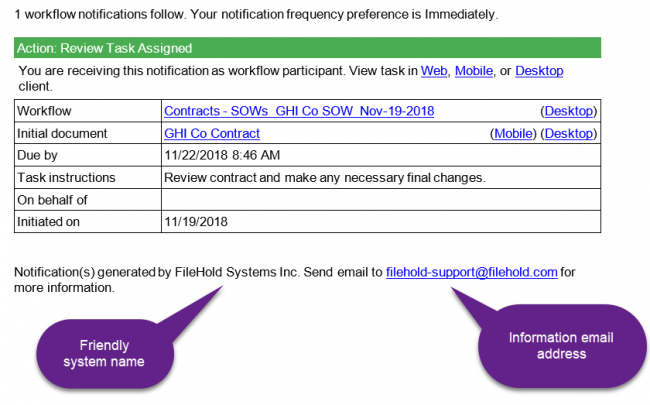 To set system notification settings
Go to Administration Panel > System Configuration > Settings > Notifications.
In the Workflow notifications area, enter the following information:
Friendly system name
Information email address
Click Save.