It's time to talk FileHold 17.0
Fall is a time when we get an extra hour to sleep (at least for now) and we see nature start to pack up its bags and prepare for winter. Kids are deep in their studies, and we all do our best to avoid cold and flu season. It's also the time when we see a new version of FileHold drop.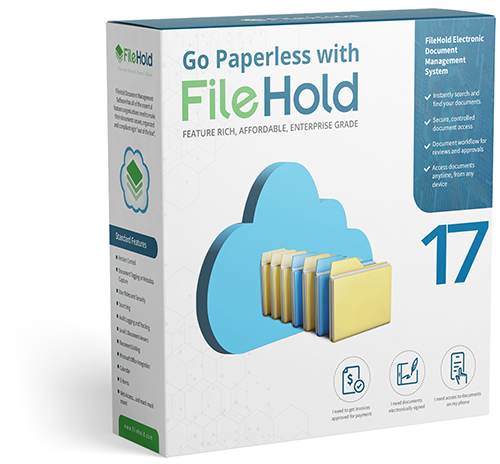 Yes, that is right, FileHold 17.0 is here, and we have iterated the major version of FileHold once again. As is tradition, a major version means technology updates and 17.0 is no different. Some of the most significant changes in the new product version are updates to the latest versions of the dot net technology underneath. Both dot net Framework and Core components have been updated to 4.8 and 6 respectively. This has gone hand-in-hand with a complete development-operations technology renewal, so the team building and testing the product are working with the latest technologies.
17.0 is not just about technology. It was also a chance for us to add options for a couple of our most requested features: modern authentication and support for DocuSign.
Since the beginning we have offered enterprise level authentication with Microsoft Active Directory including single sign on. Now we have a new option available for small and large organizations using services like Microsoft 365 and Azure Active Directory. It can even coexist with the current authentication offerings to help with the transition. Plus, single sign on can now cross all your applications that use the same OAuth2 identity provider. Single sign on even works seamlessly between your web applications and the desktop client. As a bonus, we got a new and more easily configurable browser log in page.
DocuSign is one of the first and the largest player in the electronic signature marketplace. FileHold has supported Adobe Acrobat Sign for the last seven years and it was time to add an integration to the market leader to our stable of offerings. Better yet, you do not need to be locked into one vendor now as FileHold lets you switch between the two and your signed documents are always in your control regardless of the retention limitations at the signature provider.
In addition to some minor new features, performance updates, our proactive bug fixes and some repairs to a few bugs that slipped into the field (whoops), we have one fun new feature: a warning banner / attestation / term of use entry point for the standard FileHold clients. The banner is fully configurable as an optional or mandatory entry point to the software. It can be a simple or complex HTML document you serve from your own site or on your FileHold server and decorate with CSS. User responses are added to your user activity log.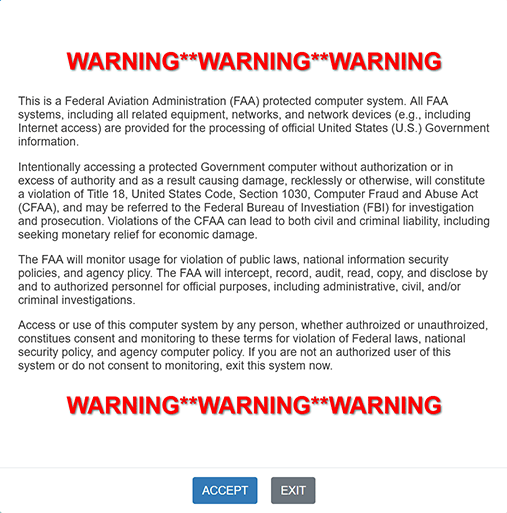 Now I know you are asking yourself, "should I upgrade?" and that is a fair question. For all customers with a current FileCare subscription, there is no money involved. A FileCare technician will help you through the process on your compatible server. But will it be worthwhile or should I wait for the next one. Well, here are a few simple points to help you decide.
Did we add a new feature in 17.0 that will make your life better? UPGRADE.
If you are on a version older than 16.3, check the full list of changes since your version and if you find a new feature that will make your life better, UPGRADE.
Did we fix a bug that is slowing you down? UPGRADE.
Are you running the soon to be end-of-serviced Windows Server 2012, Windows Server 2012R2, SQL Server 2012 or Office 2013? 17.0 will be the last version of FileHold that supports those older products. If you plan on hanging on to those Microsoft products past the end-of-service date, UPGRADE before the next version of FileHold releases.
For the handful of you out there still running FileHold 15.2 or older, you are now two major versions behind and that can affect your FileCare subscription. UPGRADE.
You can see the complete list of changes in our release notes since version 14 on our web site. https://www.filehold.com/features/filehold-17-release
You are wondering if your infrastructure is compatible with FileHold 17.0, check out our system requirements. https://www.filehold.com/how-to-buy/system-requirements
If your server is getting a little long-in-the-tooth, we have a full suite of fixed price migration packages to help you move to the latest technologies for better compatibility, security and performance. We can even move you to the FileHold Cloud on Microsoft Azure and manage your FileHold system for you for a zero-obsolescence experience. Contact [email protected] or [email protected] for more information.
Image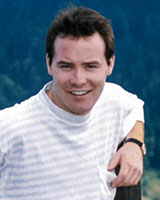 Russ Beinder is the Chief Technology Officer at FileHold. He is an entrepreneur, a seasoned business analyst, computer technologist and a certified Project Management Professional (PMP). For over 35 years he has used computer technology to help organizations solve business problems.