FileHold 16.3! Wanna see?
We know that many of our FileHold customers have been anxiously awaiting the FileHold 16.3 release and so have we! There are a ton of new features and enhancements in this release that we want you to use. While you await your upgrade to the latest and greatest, we present a short video that takes you through some of the release highlights. If you'd like to follow along in the Release Guide, you can download it directly from here.
A quick overview of the new FileHold 16.3 release features. Workflow updates, new viewer features with comments and redaction, search improvements, watched folders with extraction rules and automatic filing, quick check-in, linking and more!
Image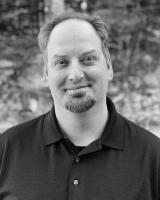 Chris Oliver brings his twenty years of experience in management in the entertainment industry to FileHold Systems as the Client Training and Retention Advocate. To learn more about how FileHold DMS can work for you, contact him at [email protected].